Small significant changes case study
How I quickly identified what to change to give the users a better experience.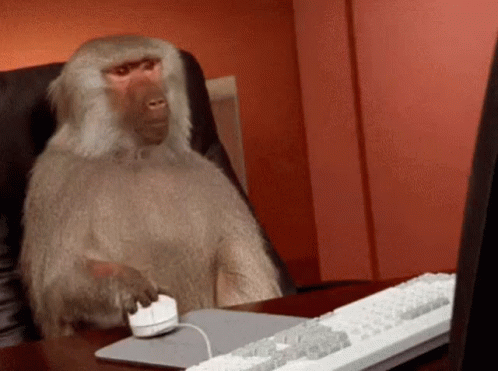 Focus on measurable issues
When we get frustrated with an element in an app that doesn't respond to our clicks, we usually click more and faster, this is rage click. Rage clicks typically signal user frustration due to poor page speed, confusion, or broken elements, so knowing what causes rage clicks can help us optimize our app.
This users behavior can be easily detected by installing a behavior analysis script on the system, such as Hotjar.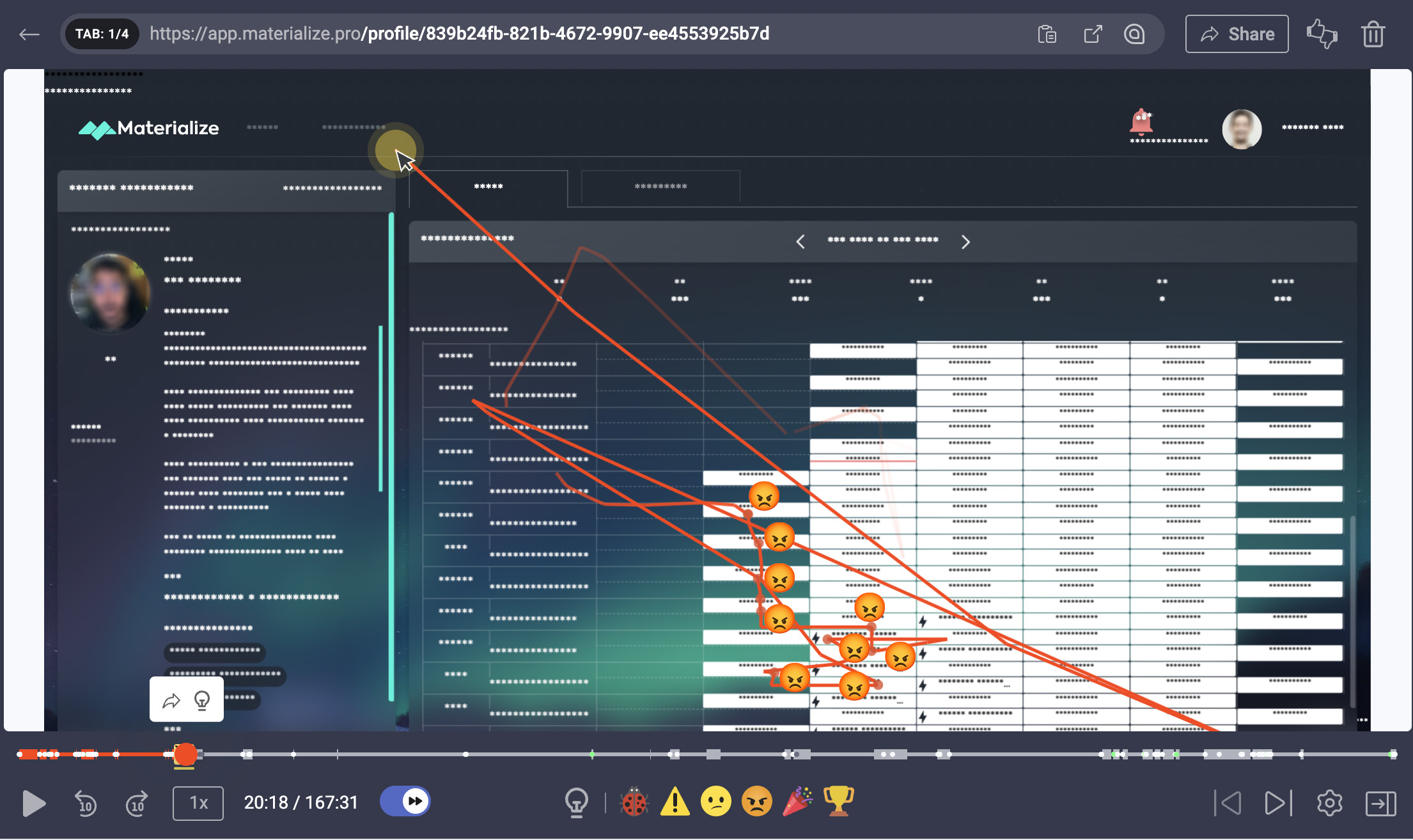 Identified needs
This is a system for clients to hire developers' working hours, so the users want to find the best professionals and after that they select one or more available hours in the developers' schedule.
A few weeks after installing the tracking tool, I combined filters and identified that most rage clicks were from a scenario where users couldn't book directly.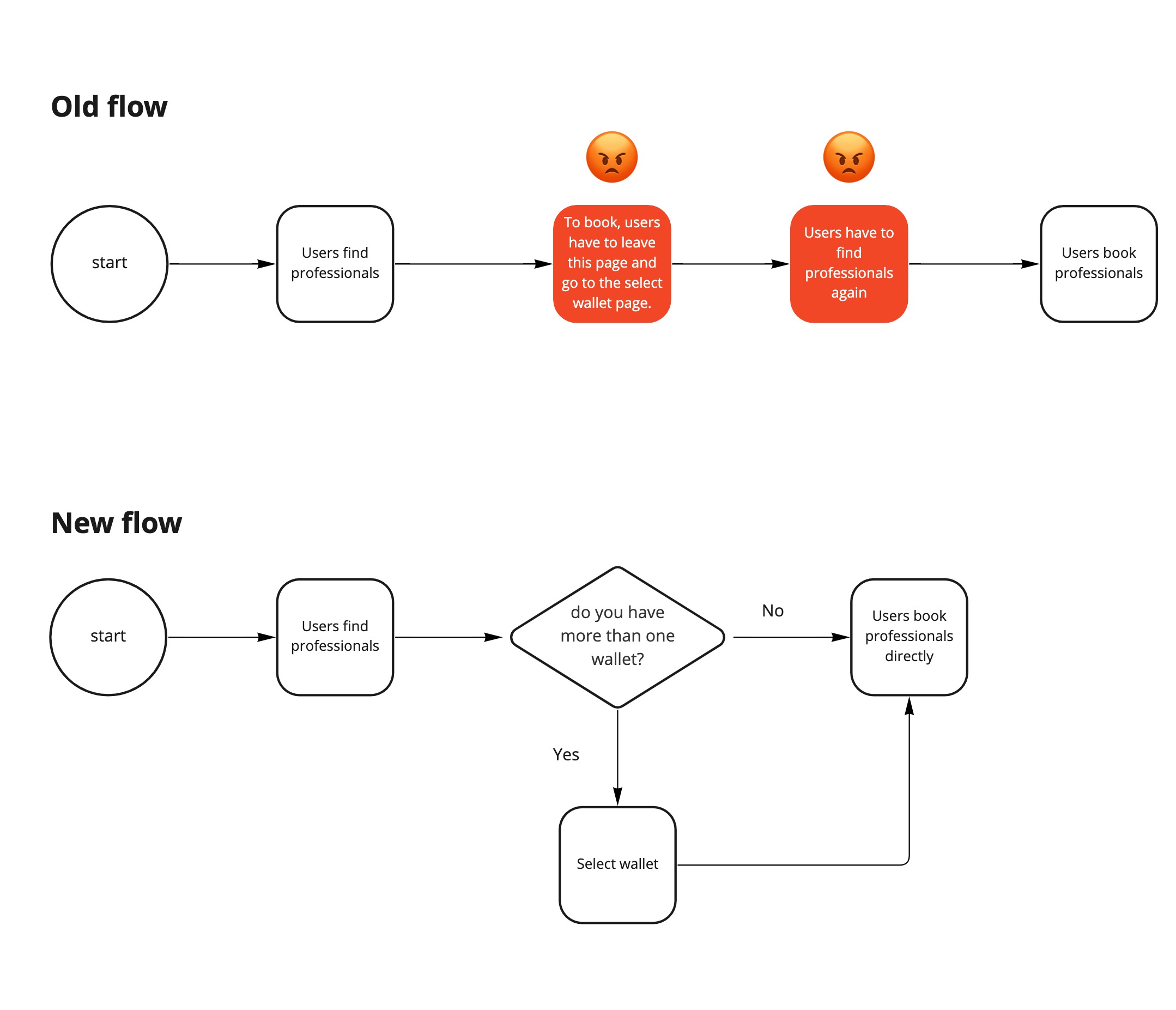 Flow change
The old flow was motivated by solving the problem of customers who have more than one wallet, however, when we were consulting the customer base, less than 5% had more than 1 wallet.
So the new flow analyzes if the customer has more than 1 wallet and when the result is true, he is directed to an alternative flow. In this way, the flow was shorter for most users, as they only have 1 wallet.
+14%
Increase in bookings